Dr. Thelma Bland Watson Memorial Scholarship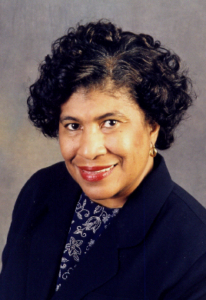 Complete the application here.
Purpose:  To assist Masters or Doctoral students to pursue graduate level education in Gerontology in one of Virginia's programs on either a part-time or full-time basis.
Award: $1500 towards the cost of graduate education.
Eligibility Requirements:  Applicants must be a student in a Virginia University studying for a Masters or Doctorate in Gerontology.
Criteria for Selection:
Previous Education.
Professional goals.
Volunteer involvement in a professional organization related to senior services (committee work, offices held, special projects).
Years in a senior services field (employment, internships)
Relation of an advanced degree educational program (for which funding is requested) to applicant's professional goals.
Recommendations from three people; if employed in the field one of which must be from applicant's current supervisor or agency executive.
Additional Documents to be submitted with application:
Official Transcript
Resume
Letters of Reference (3)
Signature Page
Who was Dr. Watson? Thelma Bland Watson was an exceptional leader and advocate for older adults and caregivers. She was dedicated and committed to her local community in Richmond, Virginia and transferred her passion and expertise across the state. She was a tireless advocate known throughout the national aging network.
Starting in 2002, she served as Executive Director of Senior Connections, The Capital Area Agency on Aging, and served as President of the Virginia Association of Area Agencies on Aging (v4a) from 2018 until 2020. She built collaborations through public and private agencies, engaged older adults served throughout the aging network, shaped the next generation of leaders, and advanced the mission of the Older Americans Act to help best prepare communities for the increase and opportunities of a growing older adult population.
As Executive Director of Senior Connections, Dr. Watson strove to improve the overall quality of life and health for seniors and their families, especially caregivers through a range of home and community-based services.  She spearheaded partnerships with local universities and organizations like United Way of Greater Richmond & Petersburg to develop the Region's first Age Wave Readiness Plan with a focus on promoting diversity and creating livable communities for all ages. She shared these best practices and lessons learned across a state-wide network.
Dr. Watson was a former Commissioner and Deputy Commissioner of Aging for the Commonwealth of Virginia. She also served as Executive Director of Field Services for the National Committee on Social Security and Medicare in Washington, D.C. from 1997 to 2002.  Dr. Watson was a gerontologist and public administrator who served on key health-related Boards and Commissions.
She received her undergraduate degree from Virginia State University (VSU) in Sociology with a concentration in Social Work.  Dr. Watson received a graduate degree in Gerontology and a Doctorate in Public Policy and Administration from Virginia Commonwealth University (VCU).
Complete the application here.
— 
The Virginia Association of Area Agencies on Aging (V4A), a 501(c)3 organization, maximizes the capacity of its member agencies to enhance the quality of life for all Virginians by enriching the lives of older adults, individuals with disabilities, caregivers, and communities in need of supports and services.
V4A is a network of the 25 local area agencies on aging in Virginia. Find your local AAA for more information on resources available in your community.
Advocate for the resources and policies that will allow its members to help provide the choices older adults need to lead meaningful lives. 
Improve the capacity of its members to better serve and represent older adults and their caregivers through information, education, training, and technical assistance.
Promote the critical roles AAAs play in helping older persons and their caregivers.
Be a focal point for its members in the development and implementation of a statewide system of home and community-based services and supports and long-term care, building upon the existing aging network.
Facilitate cooperative relationships among the aging network, other public agencies, and private sector organizations to develop an accessible and comprehensive system of services.